CONTENT
Test Prep
Math
Reading
Writing
January 2015
Jan 19th – MLK Day - NO SCHOOL
Important Information
Scholastic code:
KBZRT
Room#:
310
School#:
212 678-2829
Email:
msemilyps166@gmail.com
January Newsletter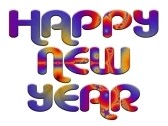 Dear Families,
Writing - Literary Essays This month, our class will begin a new writing unit on the literary essay. We will be writing about fictional short texts, as well as the work third graders will be asked to do on the state tests. Students will write literary essays that develop strong interpretive thesis about literature, support those thesis in organized ways, use textual evidence to efficiently support their claim, and transition seamlessly between reasons, evidence, and the like. Students will read and reread a familiar short story, then a familiar novel, and eventually they work across two texts. In this way, they progress from simpler, more straightforward literary essays to those built around more complex thesis to compare-and-contrast essays. Writing to defend claims about literature requires close reading, attention to literary craft, and the ability to cite and defend relevant textual evidence.
Reading - Mystery Book Clubs This month, students will be placed in book clubs where they are assigned to read a series of mystery books. Students are engaged in one gigantic enterprise that is, trying to solve the mystery before the crime solver does. That is easy to say, but actually accomplishing this goal is complex. To do this, mystery readers need to be attentive close readers and need also to be the opposite, that is, they need to be readers who can pull back to make something of the details they are accumulating--making a hunch, a suspicion, a prediction. Almost every fiction book that third graders read is actually a mystery, and this unit helps third graders create a through line in a text, seeing cause and effect relationships, predicting outcomes, and reading closely. Since it is another book club unit, this will boost readers in their stamina and volume!
Math – Module 3 We have begun the module, Multiplication and Division with Units of 0, 1, 6-9 and Multiples of Ten, which will help students build on their multiplication and division skills from Module 1. We will revisit properties (commutative, distributive and associative) to create strategies and solve more complex multiplication and division problems. In addition, students will learn to apply the skill of using a letter to represent the unknown in various positions within multiplication and division word problems. Students will learn how the parentheses in equations change the order for performing operations, and the placement of the parentheses can change the end result.
Testing
English Language Arts Exam: April 14th —April 16th
Mathematics Exam: April 22—April 24
This week, we began a 3-day ELA practice test. Day 1 was only multiple choice. Day 2 is multiple choice, short answers and an essay. Day 3 will be short answers with another essay. This is very similar to the format of the actual test. Afterward, we will go over the practice test. We will cover how the short answer questions and essay will be graded using rubrics and what exemplar answers look like.
In addition, we will begin test preparation in ELA, using the Ready New York CCLS 2015 workbook, where specific test taking strategies will be taught. Each lesson will focus on specific reading skills and/or passages of various genre so that students will get familiar with what will appear on the test. The workbook is aligned with the Common Core standards, and mirrors the new test.
Similarly, we will use the Ready New York CCLS 2015 workbook for math. This book prepares students for all the third grade standards that will be covered on the exam. We will use the book in class. Third graders will also receive additional practice work for HW.
Since standardized testing is new to our third graders, I will do my best to help to keep everyone informed regarding testing and ease any anxiety. Remember that we will be very prepared when the time comes. I'm certain that with more exposure and practice, students will feel confident in themselves and be successful! Ms. Emily
If you were unable to attend Back to School Night and would like an overview of what was discussed, then please click the following link: Back to School Presentation
Thank You for Reading!